Every child has the right to an education. Indeed, education for women is one of the most crucial areas of empowerment which gives them a chance to live a healthier and happier life. One sure way of giving girls much greater power is by offering them, at least, basic education which will enable them to make genuine choices over the kinds of lives they wish to lead.
An educated woman has the information, skills, and self-confidence that she needs to be a better parent, worker, and citizen.
Amin Girls Inter College (AGIC) is yet another endeavor of Amin Welfare Trust to uplift and bring about a positive enhancement in girl child education. At AWT, firmly believe that if..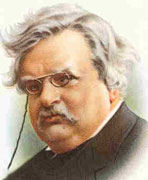 Education is simply the soul of the society which passes from one generation to other.
Gilbert Keith Chesterton
We Educate a Woman, We Educate a Generation.
AGIC School was established in the year 2008 with merely 11 teachers and 257 students. By the grace of God, we now have 30 trained teachers and 653 students.
Salient features that mark the differentiation are as follows:
Trust Reg. No.: 584/1993-94 (September, 17th 1993)
Airy classrooms
Spacious playground
Compulsive computer education
Well-equipped science labs
Sport facilities
Regular medical check ups
Trained Teachers
Affiliated by U.P Board (English Medium)
Health Care
A Health record of each student is maintained in the school through regular medical checkups.
The school maintains a health record of each student through the regular check-ups. The progress and success accomplished by AGIC would have been impossible without the driving implementation and superb guidance of our sponsors and trustees. The school has emerged as a winner in the face of all challenges.
Support
We are extremely grateful to Ms Dilbar Parekh for her continuous and dedicated support. Aseema (aseema.org) has been training our NREP and AGIC teachers since the last 6 years. And this is one of the primary reasons for our progress in the facilitation of education in the right direction. The trainers visit us every 3 months and review our work as well as take us further with training sessions and observations. They help us with every little detail that is important for progressive education. Words are not sufficient to express our gratitude to them especially Ms. Geeta Subedar who has been diligently training our teachers for all these years.