NREP project was established in the year 2008 with a motive to bring literacy to the door steps of the poor and under privileged slum children. We gift the gift of education to these children so that they can think and take their life decisions and live a dignified life.
We have 5 learning centers as of now:
Bhatta (Jajmau) - 2
Faithful Ganj
Shukla Ganj
KDA (Jajmau)
The current strength of these learning centers is 100 (20 children per centre).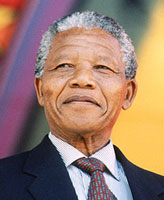 Education is the most powerful weapon which can be used to change the world.
Nelson Mandela
Aim
The aim of these learning centers is to provide basic pre- school education to the children between the age group of 3 to 5 years. Each learning center has 20 students. In order to create an effective ambiance, each of these centers is brightly lit up with display charts and other visually appealing setups appropriate for young minds. The goal of these centers is to assist the children to reach to a level where they can be merged into mainstream schools eventually.
AWT also helps in funding these children (categorically), when they start going to mainstream schools.
NREP also has 9 support centers in different parts of Kanpur where these mainstream school children are provided with the facility of after the school help or coaching so that they deem fit to tackle the various tests and exams in school. The current strength of the 9 support centers is 192 children.
Support
We are extremely grateful to Ms Dilbar Parekh for her continuous and dedicated support. Aseema (aseema.org) has been training our NREP and AGIC teachers since the last 6 years. And this is one of the primary reasons for our progress in the facilitation of education in the right direction. The trainers visit us every 3 months and review our work as well as take us further with training sessions and observations. They help us with every little detail that is important for progressive education. Words are not sufficient to express our gratitude to them especially Ms. Geeta Subedar who has been diligently training our teachers for all these years.